Last month, Sapling, a weekly newsletter from Black Lawrence Press that highlights the best of the small press world for writers looking for new venues for their work, interviewed our Managing Editor, Starr Troup.
Here is the full interview and many thanks to Sapling for allowing us to republish it our blog.
---
---
Sapling: What should people know who may not be familiar with CavanKerry Press?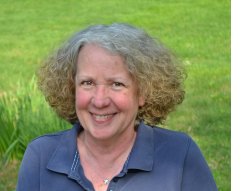 Starr Troup: CavanKerry Press's tagline is "Lives brought to life." We hope to, through the wonderful words of talented writers, continue our mission to expand the reach of poetry to a general readership. We want to put highly readable poetry into the hands of as many readers as possible. We do that by publishing poets whose works "explore the emotional and psychological landscapes of everyday life."  We are a literary press focused on community. Our outreach endeavors, among others, include: 1) the Gift Books program, 2) our involvement with New Jersey's Poetry Out Loud Program for high school students, and 3) the sponsorship of a teacher scholarship to the Frost Place in New Hampshire.
Through the Gift Books program we donate books to organizations around the country, including schools, medical facilities, and other community-focused organizations. Our most recent version of the Waiting Room Reader has been donated to hospital and medical facility waiting rooms nationwide. We provide desk copies of our books to teachers across the country with hopes they will find intriguing poetry to use in the classroom.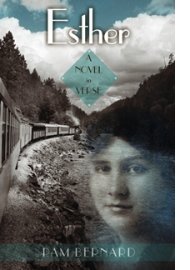 New Jersey has a very successful Poetry Out Loud program, this year having the highest student participation and teacher participation in the country. During the state finals of the competition a CavanKerry author acts as a judge. CavanKerry gives books to the library of every participating high school, each of the students who is a regional finalist, and each state finalist.
Our Associate Publisher, Teresa Carson, teaches at the Frost Place Conference on Poetry and Teaching each summer. She works with teachers who attend the workshops, from elementary school, middle school, and high school to undergraduate and graduate level, to bring poetry into their classrooms. CavanKerry provides a scholarship, each year, for the teacher of the student who has become the New Jersey Poetry Out Loud State Champion.
Sapling: How did your name come about?
ST: Our Founder and Publisher, Joan Cusack Handler, has a strong Irish background. Her parents were from County Cavan and County Kerry in Ireland.
Sapling: What do you pay close attention to when reading submissions? Any deal breakers?
ST: Our Publisher and Associate Publisher read all poetry submissions. Our Publisher and I, as Managing Editor, read all memoir submissions. The editors choose each title based on: the high quality of the writing, the cohesiveness of the collection, the distinctiveness of the writer's voice, and the ability of the work to engage a diversity of readers intellectually and move them emotionally.
CavanKerry accepts submissions only during the open submission periods. We do not run contests. We consider manuscripts from first-time authors to late career authors. Our guidelines are clearly outlined on our website and we hope that all writers read what's there before submitting.
Sapling: Where do you imagine CavanKerry Press to be headed over the next couple years? What's on the horizon?
ST: CavanKerry continues to work on the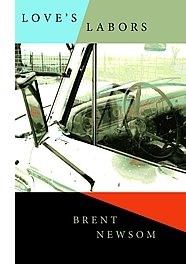 improvement of business practices and procedures. We recently expanded our submission procedure to include the Submittable platform. We've also been expanding our community outreach programs and will continue to do so. We hope to see more of our books in classrooms. Recently, our author Loren Graham's book, Places I Was Dreaming, was selected as the freshman seminar book for Carroll College in Montana. We'd like to have more of our books selected for school-wide reading.
Sapling: As an editor, what is the hardest part of your job? The best part?
ST: The hardest part of my job, as Managing Editor, is the very mundane, behind-the-scenes job of coordinating everything that has to do with the release of our titles. Working with the author, the copy editor, the designer, the distributor, and the printer requires great attention to detail… and attention to due dates. My office has clipboards hanging from nails in the wall – clipboards with production schedules, and event schedules, and design schedules. In spite of my reliance on technology for my daily work, I need those tangible hard copies of information hanging on my wall. It's a constant reminder of what is coming due in one of the three seasons I am working on at any given time.
I love working with the authors. I begin contact as early as two years before the scheduled release date, and I continue working with an author sometimes up to two years after a book is released. We talk about the production schedule, copy edits to the manuscript, and marketing strategies for post-production. This past April I spent the days at AWP in Minneapolis with three of our authors – Dawn Potter, Loren Graham, and Brent Newsom – working the table, answering questions, and managing the book signings and sales. It was a wonderful experience. I felt both exhilarated and completely and totally exhausted after the long days of interaction, almost as a yin to their yang, as we spoke to the many participants at the conference.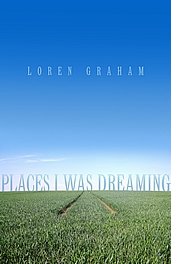 Sapling: If you were stranded on a desert island for a week with only three books, what books would you want to have with you?
ST: If I had to choose today it would probably be: God Laughs and Plays, by David James Duncan – one of my favorite nonfiction authors; The Complete Robert Frost, to satisfy some of my poetry cravings; and the JRR Tolkien Lord of the Rings fantasy trilogy to have a place to lose myself. I want to live in Lothlorien one day, and have since I first discovered the place when I was very young. Of course three books wouldn't be enough, and the titles will probably be different if you ask me a month from now.
Sapling: Just for fun (because we like fun and the number three), if CavanKerry Press was a person, what three things would it be thinking about obsessively?
ST: As the Managing Editor of CavanKerry, I think if CavanKerry were a person she would be thinking about more ways to put our quality literature and beautiful books in the hands of readers. The other two things would have to be related to that, because after all, that is what publishing is all about.
---
Starr Troup is the Managing Editor of CavanKerry Press, headquartered in Fort Lee, New Jersey, and has worked for the press from her home in Central Pennsylvania for two years. She is a graduate of the MFA program at Wilkes University with a focus in nonfiction. In past lives she has taught fifth graders to love literature, owned and managed a business with her husband, and worked as Director of Education for Ixtlan Artists and Lakota Performing Arts. Starr is a writer of nonfiction, a part-time photographer, and a passionate lover of the natural world. She lives in York, Pennsylvania with her husband, Chris, and her two cats, Pippin and Macintosh.